Remembering A Life of Excellence
Remembering a Life of Excellence
Posted at 11:00 • 28 January
---
At Sevenly, we were so grieved to hear of the passing of 9 individuals in a helicopter crash on Sunday, January 26. What was set to be a fun and adrenaline-filled day, ended in tragedy for Kobe Bryant and his daughter Gianna, baseball coach John Altobelli, his wife Keri and their basketball-playing daughter Alyssa, mother and daughter Sarah and Payton Chester, Mamba Academy basketball coach Christina Mauser and the helicopter pilot Ara Zobayan who all perished in the crash. Today we sent our prayers and condolences to their families.
When tragedy strikes, we are reminded that youth is no guarantee of long life. We should be sure we let our loved ones know how deeply they are treasured and act now on our world-changing ideas.
In honor of the lives lost, we want to give you the opportunity to support The Kobe and Vanessa Bryant Family Foundation. They aim to improve the lives of youth and families in need, both domestically and globally, by encouraging young people to stay active through sports. KBVFF provides financial resources, develops unique programs and raises awareness for relevant issues in order to strengthen communities through educational and cultural enrichment opportunities. KBVFF operates Mamba FC youth soccer club in Orange County, CA. This organization teaches young athletes how to become leaders and independent thinkers, while working together as a group to achieve a common goal through health and fitness, investing in leaders of the future.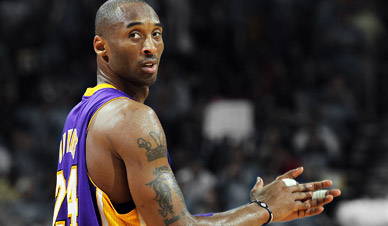 ---
Kobe and Vanessa Bryant Family Foundation
KBVFF also endeavors to make a measurable impact on the critical issue of youth homelessness by partnering with local organizations - Step Up on Second, United Way of Greater Los Angeles, and homeless youth drop-in center My Friend's Place. My Friends Place is located in Hollywood, which is where the overwhelming majority of the homeless youth population in Los Angeles can be found, and the need for comprehensive and coordinated services is greatest. Vanessa Bryant regularly visits the young parents at My Friend's Place, and hosts an annual holiday celebration for them and their children. Step Up on Second is a Santa Monica-based nonprofit which has served the homeless population since 1984 and focuses on creating permanent supportive housing in Los Angeles for those in greatest need.
The Kobe & Vanessa Bryant Family Foundation is dedicated to improving the lives of youth and families in need, both domestically and globally.By providing financial resources and developing unique programs, the Foundation strives to strengthen communities through educational and cultural enrichment opportunities.
In memorial to these beloved lives, Sevenly has created two products that will remind us that life is delicate and to make your mark today! You can change the world by small acts like opening the door for a stranger or start your own foundation to address the needs of your community. Just do it now. And when you purchase our brand new 24 Excellence tee or sneaker, we will send 7% to KBVFF. We will be offering these products for a limited time so shop today to support this great organization.
---
Also in Sevenly
José Andrés says, "There is no place too far or disaster too great for our chefs to be there with a hot plate of food when it's needed most," and the funds donated from the Some Good Merch collection have helped the WCK team do just that.