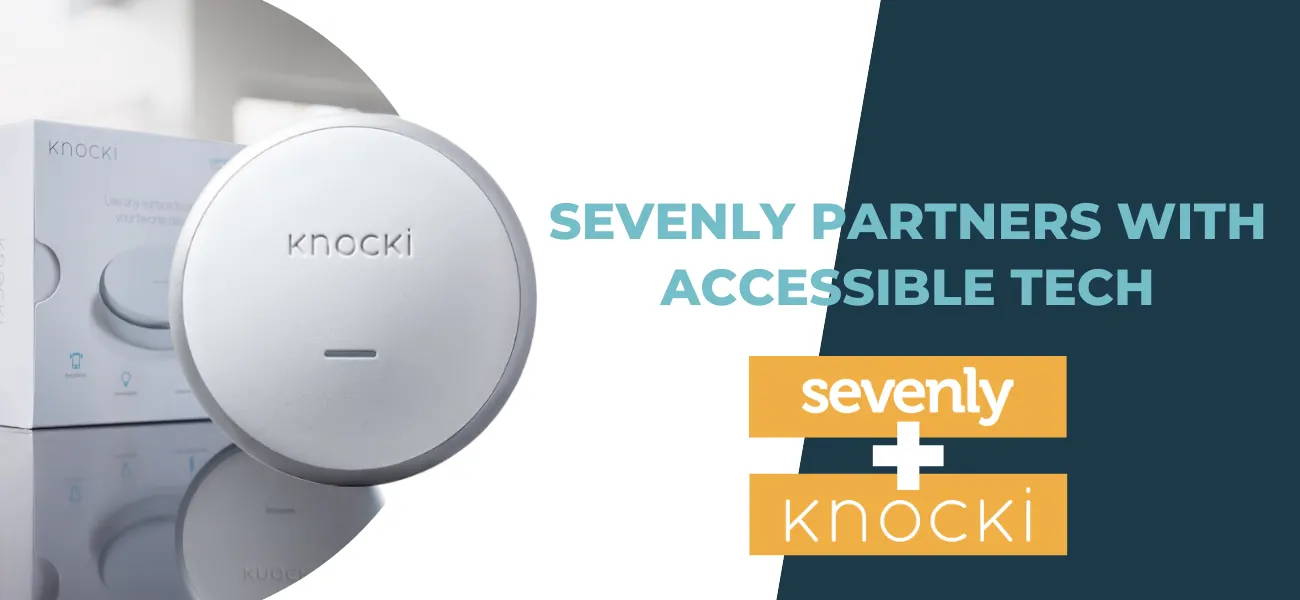 Sevenly Partners with Knocki: Creators of Accessible Technology
At Sevenly, we want to announce a brand new partnership with Knocki and The Texas School For The Deaf. This collaboration combines state of the art technology with a cause we think you will love to support.
Knocki is a smart device that gives you instant and simple control of functions in your home from any surface. It gives you the freedom to do things quickly, easily, and naturally, without the privacy concerns, awkwardness, or disruption of voice control. All you have to do to use Knocki is attach it to a solid surface!
This device detects tap or knock patterns on tables, walls, counters, doors, or anywhere. Using Knocki's free app, you specify the actions that correspond to a chosen number or pattern of knocks. It's the modern version of the Clapper! The difference is that it can't be accidentally activated by everyday environmental noise.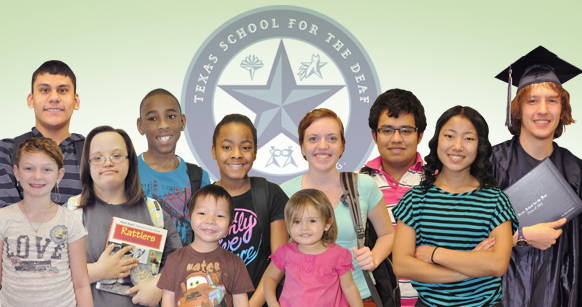 There are an endless variety of ways you can choose to use this amazing device. You can program it to signal your phone if someone rings the doorbell, turn lights on and off, find a lost phone, or even order pizza. One Knocki can serve multiple functions by programing it with unique knock or tap patterns.
New technology is always exciting, especially when it's as user-friendly and streamlined as this one. But at Sevenly, we see a broader benefit for individuals on the spectrum, those with sensory processing differences, and people with disabilities. This is why we have chosen The Texas School For The Deafas the Cause Partner for all Knocki sales.
When you purchase a Knocki from Sevenly, TSD's mission to ensure students learn, grow and belong in a language-rich environment while supporting students, families, and professionals through statewide outreach services.
Read the statement of their beliefs from the TSD website:
Education is a responsibility shared by the students, family, school, and community.

The development of the whole person socially, physically, intellectually, culturally and emotionally is imperative to a positive identity, self-worth, and lifelong success.

American Sign Language and English are woven into the fabric of TSD life building healthy Deaf identities and positive self-worth.

An interdisciplinary curriculum that integrates technology in academically engaging learning environments prepares students to become critical thinkers, collaborators and decision-makers.
Outreach Services provide resources and support to the state's deaf and hard of hearing students, their families and the professionals that serve them. 
Treating students and staff with dignity and respect in an inclusive community that values diverse abilities, needs and interests is crucial to creating a healthy and productive environment".
We think you'll agree that this collaboration is worth supporting today. Visit the Knocki page at Sevenly today and continue to enjoy the Cyber Monday introductory price. And don't forget that we now offer Afterpay to make your shopping experience easier than ever!