The staff and volunteers at The National Suicide Prevention Helpline believe that suicide is never inevitable for anyone. With suicide as the 10th most common cause of death in the US, we want to bring awareness to this important organization on the 6th day of the 7 Days of Sevenly.
When a person in need takes the step to call the National Suicide Prevention Helpline, they activate help through a conversation, that provides immediate support and directs individuals to help when they need it most. By offering immediate counseling to anyone and everyone who may need it, local crisis centers provide invaluable support at critical times and connect individuals to services in their community. At Sevenly, we want everyone to have the helpline's number at hand's reach in case they or their loved ones find themselves in crisis, 1800-273-8255.
In addition to crisis counseling, The National Suicide Prevention Helpline website is overflowing with resources. There are stories of hope and recovery, information about risk factors and warning signs, and a huge network of providers and professionals.
The helpline has answered over 12 million calls since 2005 and in 2017, they served more than 600,000 veterans. The veterans crisis line has served over 3.5 million since 2007. Independent evaluations prove that Lifeline centers are effective. They also divert calls from emergency services, law enforcement, and hospitals, linking callers with people specifically trained to help.
Nearly everyone has been impacted by suicide in some way so we know you will want to join us in supporting this essential cause. Choosing one of the positive and encouraging graphics from the Suicide Prevention Collection helps spread awareness and donates 7% to this important organization. Today only, you will receive the most popular graphic, Hope Is Real, is FREE with any purchase as our holiday gift to you!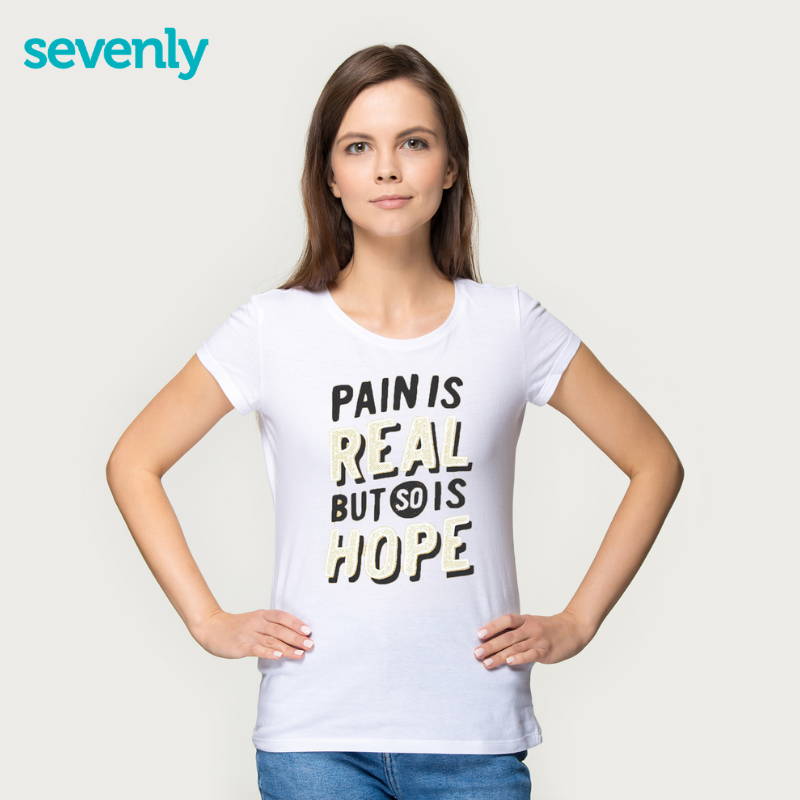 ---