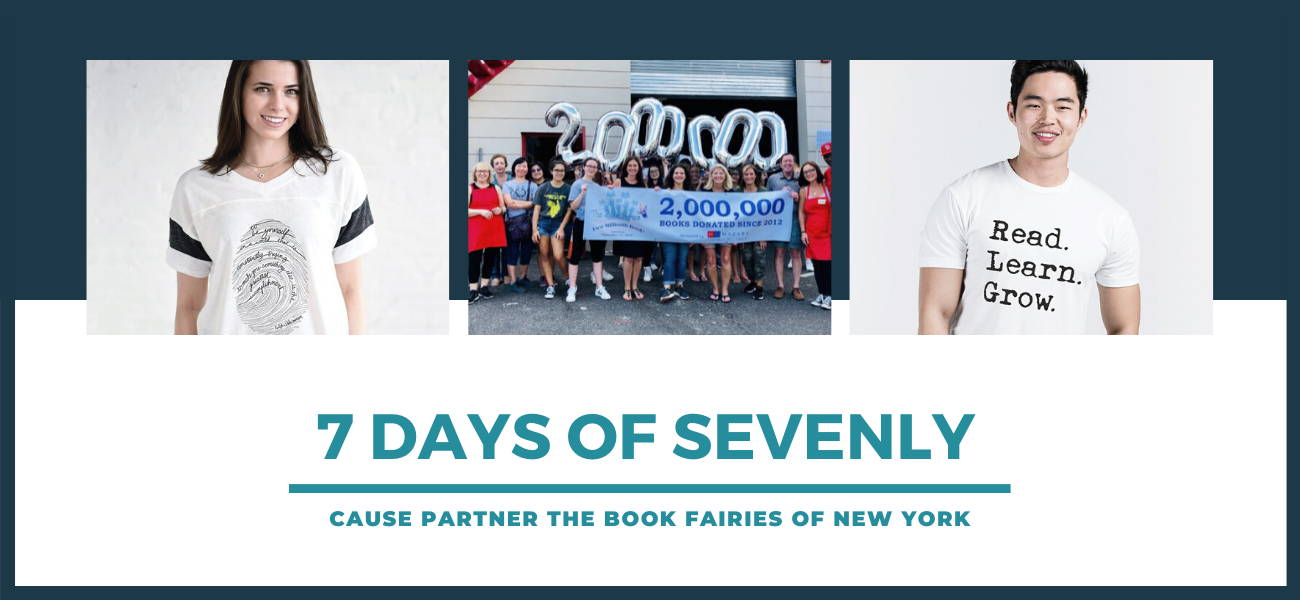 Today on the last day of the 7 Days of Sevenly, we want to bring awareness to our spectacular cause partner the Book Fairies of New York. The Book Fairies bring magic to children in need by donating books, promoting literacy and community. Last September, they donated their 2 millionth book!
Amy Zaslansky was a mom who wanted to donate her overflowing book collection and found it difficult to get her books to the kids who needed them. She founded the Book Fairies so that she could make a difference in her community. Years later, her organization has done just that and now donates new and gently used books of all kinds to just the folks who need them.
Everyone knows how important it is to learn to read, but these statistics show how vital Amy's programs really are:
1 in 4 NYC residents cannot read above a 4th-grade level?

Two-thirds of students who cannot read proficiently by the fourth grade will end up in jail or on welfare.  

Illiteracy costs $232 billion a year in health care costs. The American Medical Association estimates that 46% of adults cannot read and follow medical instructions, incurring medical expenses that are up to four times greater than patients with adequate literacy skills.

90% of high school dropouts are on welfare

Price is the #1 barrier to book ownership.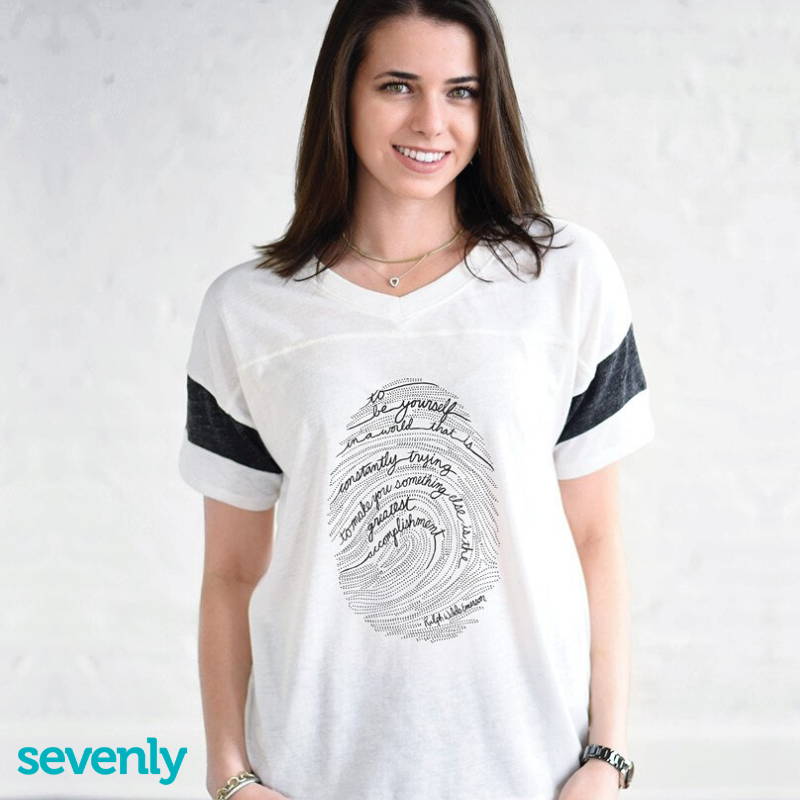 The Fairies have already made such a difference, working with over 500 underprivileged schools, but they also want to foster community literacy among all readers including their special needs partnership. They provide cookbooks and parenting books to community outreach programs, religious books for faith-based organizations, activity books to hospitals, and books for soup kitchens, homeless shelters, and battered women's shelters. They even have free train station libraries that are located at stations that serve impoverished communities and are filled twice weekly to offer free books to commuters.
Help Amy and the Book Fairies continue their work by choosing Sevenly's Education Collection for your holiday shopping. You'll donate 7% of your purchase to this amazing cause, give a gift that shares the importance of literacy, and today only, get our most popular graphic, Read, Learn, Grow, FREE with any purchase. Happy Holidays from Sevenly!
---